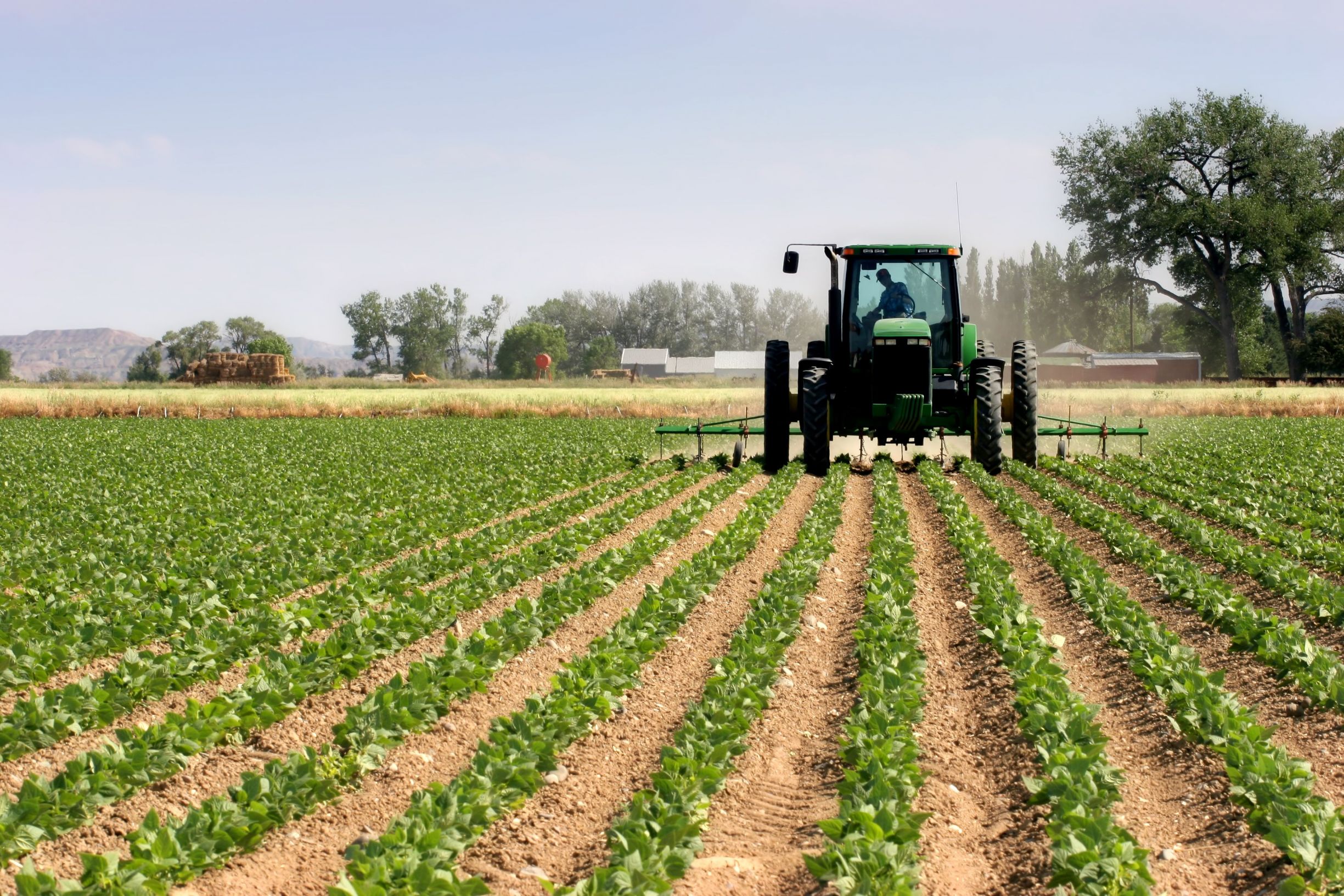 Recommended Refined
Agricultural Area Mapping Released
The consulting team has now refined the technical mapping of evaluated agricultural areas
(see below for map links)
and a third round of consultations is open
(details below)
. After these consultations, final mapping will be recommended for implementation by Official Plan Amendment to the Counties Official Plan.
A
power point presentation
for this stage of the Agricultural Area Review, which was presented to the Counties Planning Advisory Committee (PAC) on September 6, 2023, is available
here
. A video of the PAC meeting is available
here
. The refinement process and mapping was also reviewed by a technical advisory group, composed of municipal planners and provincial representatives, and some volunteers from the agricultural community. The PAC received a presentation of this power point and recommended Council consult with property owners impacted by any proposed changes to their land designation. This recommendation was endorsed by Council on September 21, 2023.
In addition to notifying property owners whose lands are / are in part impacted by a proposed designation change, notice of this consultation is being posted on the website, shared through local municipalities and circulated to municipalities and agencies, agriculture associations and stakeholders including members of the public who requested to be notified.
Refined Mapping
A searchable interactive map is available here. This map is searchable by property civic address or roll number. It opens to the recommended Agricultural Area designation mapping relative to the current Official Plan designations. It also has background information layers, including initial evaluation (LEAR) mapping, refinement explanations and soil mapping for Class 1-3 soils. For assistance navigating the map, please contact Elaine M. Mallory, Planner I, elaine.mallory@uclg.on.ca, 800-770-2170/613-342-3840 ext. 2422


PDF's of the recommended refined agricultural areas are available below by lower tier municipality:
Athens
Augusta
Edwardsburgh-Cardinal
Elizabethtown-Kitley
Front of Yonge
Leeds and the Thousand Islands
North Grenville
Merrickville-Wolford
Rideau Lakes

NOTE: While it is recognized there are farms within the Village of Westport boundary, the Village is a Settlement Area, which is a designation where development is directed. As such it was excluded from the study.
Consultation
1. You are encouraged to reach out if you have questions regarding the review in general or specifically as it relates to your property.


2. If you continue to have concerns after liaising with staff and/or the consultant, provide an oral or written submission expressing your concerns which will be considered by staff and the consultants as part of the recommendation to the Planning Advisory Committee.

Contact is appreciated by October 30, 2023.

Please contact:

Elaine M. Mallory, Planner I

800-770-2170/613-342-3840 ext. 2422

3. Attend and provide oral or written submission at the public meeting on the proposed Official Plan Amendment. To be advised of the public meeting and/or on next stages of the study, please contact elaine.mallory@uclg.on.ca or at 613-342-3840 / 800-770-2170 ext. 2422.
Background
The Counties (UCLG) is undertaking a study of prime Agricultural Area lands to identify if there are any additional prime Agricultural Area lands that should be added to the Counties Official Plan (COP) and to confirm the existing Agricultural Area boundaries.
The UCLG has retained a consulting team from PLANSCAPE, a professional planning firm with experience in many agricultural land reviews throughout Ontario, to undertake completion of this work. Soil experts will be involved in the land assessments. A Land Evaluation and Area Review (LEAR), a provincially supported methodology, is proposed to be used.
The reason this study is being undertaken is because of a requirement of the 2015 first Counties Official Plan, approved by the Ministry of Municipal Affairs and Housing in 2016. Due to a compressed timeline for the Official Plan preparation, there were some planning issues that were not reviewed in detail, including the lands included in the Agricultural Area designation. As a result, lands within the current Agricultural Area designation consist primarily of prime agricultural lands, based on the agricultural areas established in the local municipal Official Plans. At that time, it was known/suspected that the agricultural land mapping was not comprehensive and that some agricultural areas were missing. Many of these local official plans and their mapping were created under previous provincial policies with varying definitions of prime agricultural lands.
The Ministry of Municipal Affairs and Housing recognized the issue by modifying the Counties Official Plan to add policy 3.2.3 (a), which states: "The Counties, in consultation with the local municipalities and the Province, will undertake a comprehensive Land Evaluation and Area Review (LEAR) or equivalent study to assist in identifying and designating prime agricultural areas in the Counties prior to the next review of this Plan under Section 26 of the Planning Act."
This project will identify any agricultural areas which are not shown in the current Counties Official Plan (COP) schedule and will refine boundaries of existing agriculture areas on the COP schedule. Ultimately the review will provide a new map of the agricultural system consisting of Prime Agricultural lands to be updated on the Counties Official Plan schedule.
Your participation in this process is welcomed, encouraged and appreciated.
If you have questions, comments, suggestions or wish to be put on a mailing list for updates and notices of meetings, please contact the staff member noted below under "Contact Us". Please be advised that all comments received form part of the public record for this study.
Stages of the Study & Related Information
The study will progress through three main stages, with broad public and stakeholder participation during each step.

Stage 1 - Background and Information Gathering

Tasks: Host meetings for members of the public, the technical advisory committee, stakeholders and Planning Advisory Committee to review the project, its scope, proposed evaluation factors, timelines, how to stay involved and receive early input.

Actions: The Counties shared information starting in November 2022 with a meeting of an advisory group, followed by a public meeting on December 12, 2022 and a meeting of the Counties Planning Advisory Committee on January 4, 2023. Information was circulated to a wide group of stakeholders, from agency representatives to known agriculture operators and published in all local newspapers. Various bodies were requested to help promote the initiative.

Documents available during this consultation period included the presentation detailing the studies' process and approach and the draft land evaluation (soils) mapping for the Counties. Please note: The land evaluation mapping was only part of the evaluation criteria. An area review (completed as part of stage 2) would also inform which lands are viable for agricultural activities and protection.

Questions, comments, suggestions or to be put on a mailing list for updates and notices of meetings, were directed to Elaine Mallory, Planner 1.


Stage 2 - Technical Analysis & Draft Mapping

Tasks: The evaluation factors will be finalized based on the information gathering process.

The consulting team will conduct a technical analysis of all lands in the currently designated rural lands and Agricultural Area, excluding wetlands and settlement areas.

The consulting team will map results from the Land Evaluation and Area Review (LEAR) criteria: soil capability, agricultural land production and land fragmentation.

Consultation will take place with advisory bodies, agencies, members of the public, stakeholders and the Planning Advisory Committee on the draft mapping scenarios which will be used to identify agriculture areas.

Actions: The Counties shared the draft report with mapping with the advisory group on May 11, 2023. On May 15th the report and mapping was issued for public review. A survey was released concurrently. The draft will report and mapping was presented to the Counties Planning Advisory Committee on May 25th, 2023 at 9:00 a.m. in the Counties Council Chambers for feedback. A public consultation meeting was hosted on Wednesday, June 21st at the Counties Offices at 4:00 p.m.. A power point presentation was reviewed during the meeting.

Notice of the report and commenting period was provided via updates to the municipal website and broad circulation to the identified stake holders list. Newspaper notices were broadly placed throughout the Counties in early June.

Comments were requested on or before Friday, June 30, 2023, but welcomed at anytime in the process.



Reference documents:

Stage 3 - Final Mapping and Report (We are here)

Tasks:
Map Refinement (Completed): This stage involved the consultant team refining the draft mapping including the consideration of feedback received, consultation with the technical advisory group, site visits, air photo interpretation, input from a local branch of the Ontario Federation of Agriculture and rounding of edges to natural/logical boundaries. A consistent decision-making approach was taken, as follows.


Refinements generally included lands that:

· Are within the current Agricultural Area designations as it was generally found these lands are comprised of Class 1-3 soils, are actively used for agriculture, are connected to evaluated lands, meet the size thresholds, and/or went to identifiable boundaries;
Were at the request of a landowner, where appropriate. This allows the protection of pasture lands on an as-requested basis and reflects local knowledge and desire to be included in the agricultural system; and/or
Are required to form system connections or allow logical refinements to a boundary of the system on lands that scored less than 60.
Refinements generally excluded lands that:
Scored less than 60 in the LEAR assessment;
Scored 60 or above, but are isolated from other agricultural lands. This follows the Provincial methodology that agricultural areas be composed of a minimum 250 hectares (617 acres);
Have identifiable natural heritage features along the edges of system areas. Where small natural heritage features (like a woodlot or small wetland) are in the middle of a block, they are left in the system so no "holes" or voids in the system were created due to their removal; and/or
Are fragmented along road frontages where it is appropriate to use the road as the agricultural system boundary.
Consultation (On Going): Comments and questions are appreciated by October 30th. This may result in some minor amendments to the mapping.

Final Mapping and Official Plan Amendment: A statutory public meeting will be held respecting the proposed Official Plan Amendment to implement the final recommended mapping. If you would like to be notified of this meeting, and have not already provided your name and contact information with the Counties office, please contact:
Elaine M. Mallory, Planner I
800-770-2170/613-342-3840 ext. 2422

Deliverable: Final Report and Council decision on Official Plan Amendment.
What are prime Agricultural Areas?
In Ontario, prime Agriculture Areas are the province's most fertile areas where most of our crops are produced.1
Prime agricultural areas means areas where prime agricultural lands (which means specialty crop areas and/or Canada Land Inventory Class 1, 2, and 3 lands, as amended from time to time, in this order of priority for protection) predominate. This includes areas of prime agricultural lands and associated Canada Land Inventory Class 4 through 7 lands, and additional areas where there is a local concentration of farms which exhibit characteristics of ongoing agriculture. 2
1 http://omafra.gov.on.ca/english/landuse/permitteduses.htm
2 Source: PPS, 2020
Why are Agricultural Areas Important?
Only about 7 per cent of Canada's land can be farmed.1
Ontario makes up 7.7 per cent of this total farm area, but accounts for over a quarter (25.5 percent) of total farms in Canada, having a significant economic impact.2
In 2021, Canada exported nearly $82.2 billion in agriculture and food products.3
It is clear Agricultural Areas in Ontario are the foundation of local food production, agri-food exports and the growing bio economy, and make a significant contribution to Canada and Ontario's jobs and economic prosperity.
However, Ontario loses 319 acres of farmland every day, and is losing its best, most productive agricultural soils the fastest. Between 1976 and 2021 Ontario lost over 20% of its farmland.4 Agricultural land is finite and non-renewable - great care must be taken to make sure we have this resource for generations of farmers to come. 5
In addition to a wide number of challenges faced by the agriculture industry, threats to agriculture land include encroaching residential uses (severances, rural subdivision development), settlement area expansion and covering of prime soils with non-agricultural uses and buildings. With such pressure from these threats increasing, it is important to ensure that Agricultural Areas are identified for protection.
Some facts about our local farming community can be found at: https://invest.leedsgrenville.com/en/business-profile/agriculture-and-food-processing.aspx .
1 Agriculture in Canada, The Canadian Encyclopedia, https://www.thecanadianencyclopedia.ca/en/article/agriculture-in-canada
2 https://www150.statcan.gc.ca/n1/pub/96-325-x/2021001/article/00006-eng.htm
3 https://agriculture.canada.ca/en/canadas-agriculture-sectors/overview-canadas-agriculture-and-agri-food-sector
4 Farmland Policy, Ontario Farmland Trust, https://ontariofarmlandtrust.ca/what-we-do/farmland-policy

5 http://omafra.gov.on.ca/english/landuse/permitteduses.html
Resources
Current Agricultural Areas in the Counties Official Plan Schedule A
OFA (Ontario Federation of Agriculture) Consolidated Agricultural Land Use Policy Statement
Contact Us