Leeds, Grenville & Lanark District Health Unit - Healthy Eating
This link provides information and resources on healthy eating in general as well as healthy eating during pregnancy, feeding your baby in the first year, feeding children, healthy eating for older adults and a Registered Dietitian Service Directory.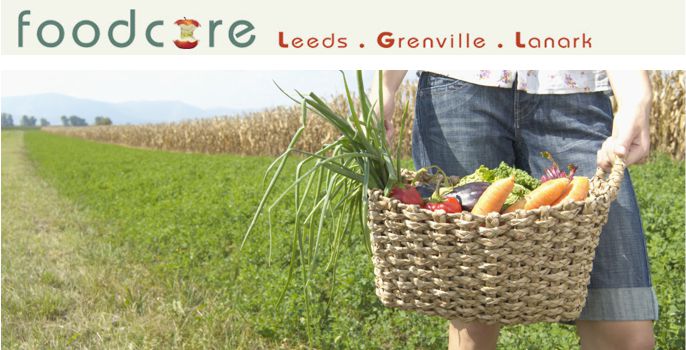 foodcoreLGL
foodcoreLGL is a local coalition of food activists and organizations who work to take practical steps to realize the Food Charter. This website offers information and resources on accessing fresh, safe and affordable food products that promotes locally grown and produced foods. Here you can access the Food Inventory, a list of the food and nutrition-related programs, organizations and businesses in Leeds, Grenville and Lanark. The Food Inventory addresses all stages of the local food system, and addresses all visions of the Food Charter.
Contact Us